Hello everyone.
We have decided to phase out the Mixed Reality Forums over the next few months in favor of other ways to connect with us.
The first way we want to connect with you is our mixed reality developer program, which you can sign up for at
https://aka.ms/IWantMR
.
The plan between now and the beginning of May is to clean up old, unanswered questions that are no longer relevant. The forums will remain open and usable.
On May 1st we will be locking the forums to new posts and replies. They will remain available for another three months for the purposes of searching them, and then they will be closed altogether on August 1st.
So, where does that leave our awesome community to ask questions? Well, there are a few places we want to engage with you. For technical questions, please use Stack Overflow, and tag your questions using either hololens or windows-mixed-reality. If you want to join in discussions, please do so in the HoloDevelopers Slack, which you can join by going to
https://aka.ms/holodevelopers
. And always feel free to hit us up on Twitter @MxdRealityDev.
Open discussion about new gestures for Hololens
LuckyXII
✭
Hi!
New to the forum and to Mixed Reality Development and while I've only halfheartedly searched (don't hate me) for it I could not find an open discussion on adding new gestures.
From what I've gathered it's not impossible but nor is it recommended as it'd break the generic way Hololens is used across apps. I do see an interest from developers to know what people would want to add as a gesture but these are usually requests in comments or answers to questions about adding new gestures and not an actual open discussion on how an industrial standard should look like.
So if I've missed it I apologize and hope someone will point me in the right direction otherwise I think this is a discussion that should be held openly and not in the offices of Microsoft or it's competitors, after all defining a good UX now is key and we are the users.
I won't go in to what gestures I think should be added here as I think this thread would quickly get messy so if anyone knows any way of gathering input in an orderly fashion that'd be helpful.
While I think creative freedom is great I think that any gesture that you would like to suggest has to follow Microsoft's design guidelines for optimal user comfort and should include a simple sketch on how you feel the gesture should be used (simple hands and arrows similar to that of the "tutorial"). Chances are also that a gesture has already been suggested so maybe a poll to track votes would be one way of going at it.
Let me know what you think!
Some posted this video as a way of re-imagining the clicking gesture and while sci-fi isn't always the best guideline for functional UX I think it's worth posting to get some ideas flowing: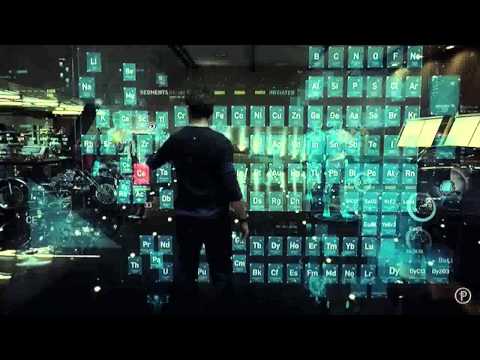 Tagged: