How to project a hololens view in spectator window?
Hi,
I am working in the spectator view project setup. I made my project ready i want to integrate the spectator view into my project, i can capture the dslr camera view in my spectator view panel in unity.
But in the spectator view the hologram which is showing from my editor not from the Hololens.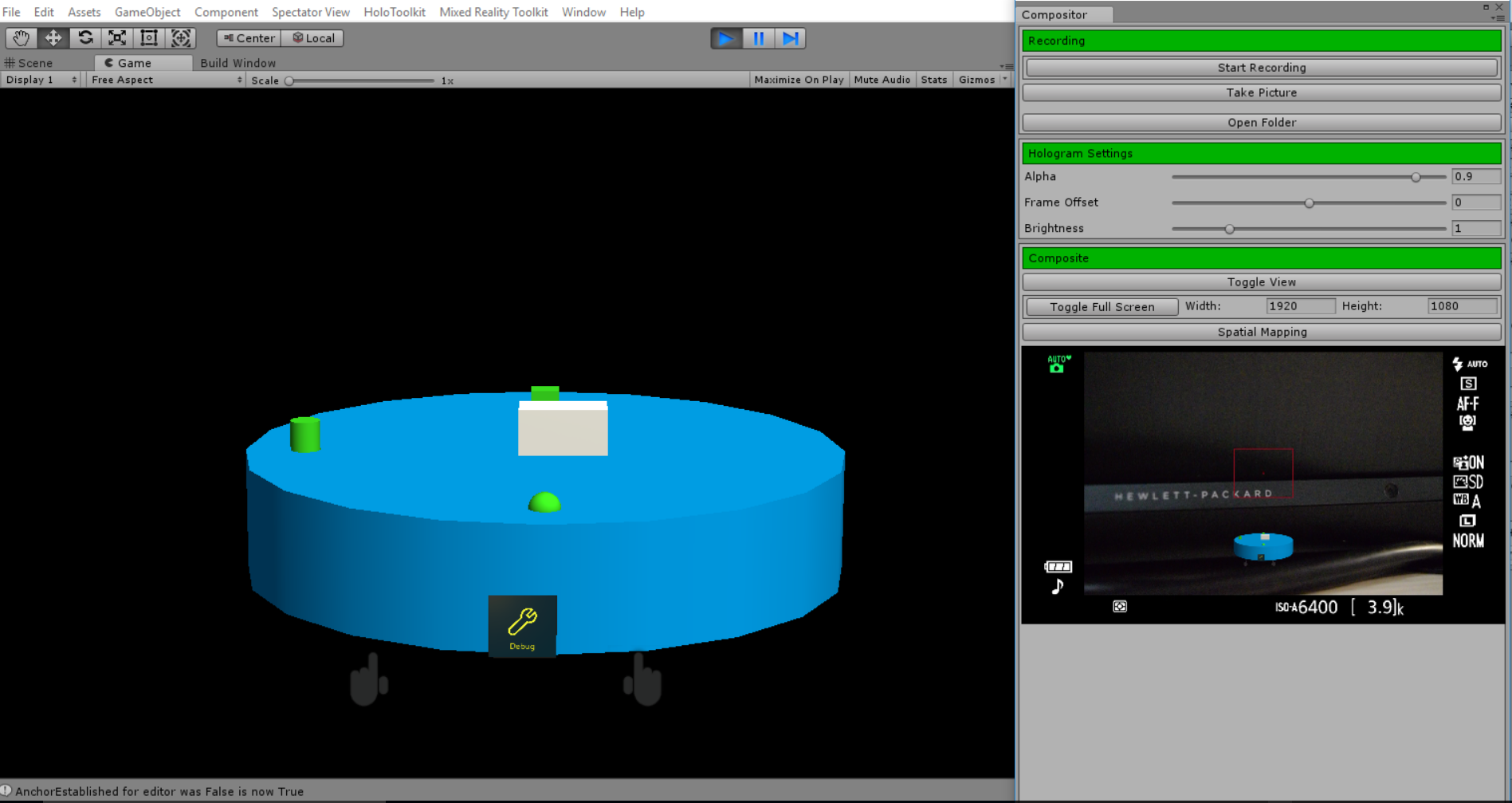 This is taking from unity editor not from the Hololens.
I have tried so many option but couldnt figure it out how to solve this.
Can anyone please tell me how to project my Hololens screen in spectator view?
Thanks.