Hello everyone.
The Mixed Reality Forums here are no longer being used or maintained.
There are a few other places we would like to direct you to for support, both from Microsoft and from the community.
The first way we want to connect with you is our mixed reality developer program, which you can sign up for at
https://aka.ms/IWantMR
.
For technical questions, please use Stack Overflow, and tag your questions using either hololens or windows-mixed-reality.
If you want to join in discussions, please do so in the HoloDevelopers Slack, which you can join by going to
https://aka.ms/holodevelopers
, or in our Microsoft Tech Communities forums at
https://techcommunity.microsoft.com/t5/mixed-reality/ct-p/MicrosoftMixedReality
.
And always feel free to hit us up on Twitter @MxdRealityDev.
Using the HoloLens in Motion Capture / Dance / Visual Effects production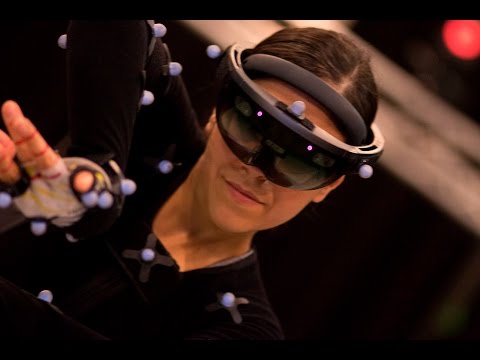 During the WholoDance project we experimented with integrating the HoloLens as a visualization tool in a Motion Capture/Dance/Visual Effects production.
Streaming realtime data from Autodesk's MotionBuilder wirelessly to the headset allows dancers & choreographers to see live-size holograms in their physical capture volume.
For VFX production this opens up doors to see virtual characters, set extensions and props in context on the production stage and not just a 2D screen.
Everything can run live but playback from file is also possible, there's full control from the operator running the visualization in parallel on the workstation.
And an article on RoadToVR here:
roadtovr.com/using-hololens-to-visualise-motion-capture-performances-in-realtime/
And an earlier prototype running on the desktop: