Hello everyone.
The Mixed Reality Forums here are no longer being used or maintained.
There are a few other places we would like to direct you to for support, both from Microsoft and from the community.
The first way we want to connect with you is our mixed reality developer program, which you can sign up for at
https://aka.ms/IWantMR
.
For technical questions, please use Stack Overflow, and tag your questions using either hololens or windows-mixed-reality.
If you want to join in discussions, please do so in the HoloDevelopers Slack, which you can join by going to
https://aka.ms/holodevelopers
, or in our Microsoft Tech Communities forums at
https://techcommunity.microsoft.com/t5/mixed-reality/ct-p/MicrosoftMixedReality
.
And always feel free to hit us up on Twitter @MxdRealityDev.
HoloLens with Autodesk MotionBuilder
Prototype showing live streaming of motion capture data from Autodesk MotionBuilder on the laptop into the Microsoft HoloLens over WiFi.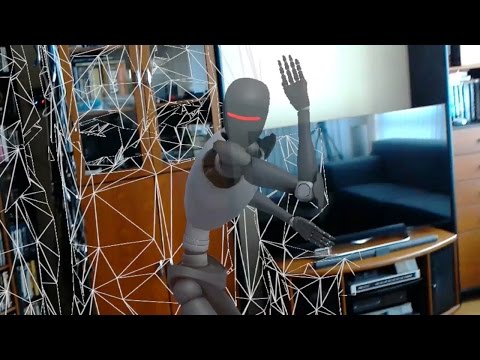 https://www.youtube.com/watch?v=yfl7pwXftUs
The idea behind it is to give visual effects supervisors and movie directors the ability to see virtual characters on their movie set while walking around and without the need for looking through a camera/tablet screen.
While at the same time providing them with a toolset for manipulating the virtual assets with software the crew is already familiar with.
Oh and a link to a small article on Road To VR with some more background info:
roadtovr.com/hololens-autodesk-motionbuilder-app-lets-sfx-artists-build-fantasy-in-reality/