Hello everyone.
The Mixed Reality Forums here are no longer being used or maintained.
There are a few other places we would like to direct you to for support, both from Microsoft and from the community.
The first way we want to connect with you is our mixed reality developer program, which you can sign up for at
https://aka.ms/IWantMR
.
For technical questions, please use Stack Overflow, and tag your questions using either hololens or windows-mixed-reality.
If you want to join in discussions, please do so in the HoloDevelopers Slack, which you can join by going to
https://aka.ms/holodevelopers
, or in our Microsoft Tech Communities forums at
https://techcommunity.microsoft.com/t5/mixed-reality/ct-p/MicrosoftMixedReality
.
And always feel free to hit us up on Twitter @MxdRealityDev.
Needing Developers for HoloLens-based University
Through my global connections with top technical & medical universities we are collaborating on creation of curriculum for the United Nations' 17 Sustainable Development Goals (www.un.org/sustainabledevelopment/sustainable-development-goals/) for an online university that would be 100% based on the Microsoft HoloLens.
The goal is:
Students around the globe would engage with their lectures & lessons via the Microsoft HoloLens similar to Microsoft Remote Assist (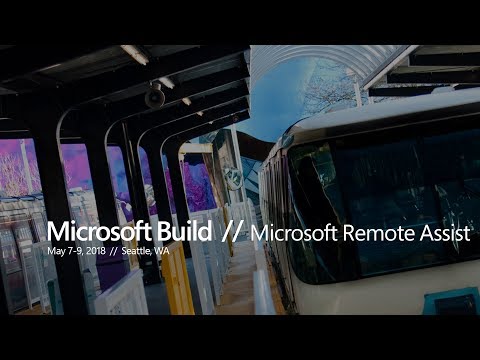 https://youtu.be/UpmolMrf5HQ). All learning material would be based on the Microsoft HoloLens. Think: a distance learning university for the HoloLens (à la the UK's Open University: https://en.m.wikipedia.org/wiki/Open_University?wprov=sfla1)
The State of New York has confirmed to recognize the university as an official institution to give it legal standing. All degrees would be accredited.
If you are a developer capable of building this concept please do not hesitate to contact me right away. Once we have a Minimum Viable Product I can leverage this to gain official certification from the United Nations and UNESCO.
Feel free to contact me anytime, any way. I will do anything to make this reality.
J'ai Faraó Amor-Rösch
+31 6 41575115