Hello everyone.
The Mixed Reality Forums here are no longer being used or maintained.
There are a few other places we would like to direct you to for support, both from Microsoft and from the community.
The first way we want to connect with you is our mixed reality developer program, which you can sign up for at
https://aka.ms/IWantMR
.
For technical questions, please use Stack Overflow, and tag your questions using either hololens or windows-mixed-reality.
If you want to join in discussions, please do so in the HoloDevelopers Slack, which you can join by going to
https://aka.ms/holodevelopers
, or in our Microsoft Tech Communities forums at
https://techcommunity.microsoft.com/t5/mixed-reality/ct-p/MicrosoftMixedReality
.
And always feel free to hit us up on Twitter @MxdRealityDev.
Projects: HoloReady (Mixed Reality Training) and MeshExpert (HoloLens collaboration server)
Hi Folks,
As some of you may already seen on Youtube (A Shared Holographic Experience with HoloLens and Surface Studio),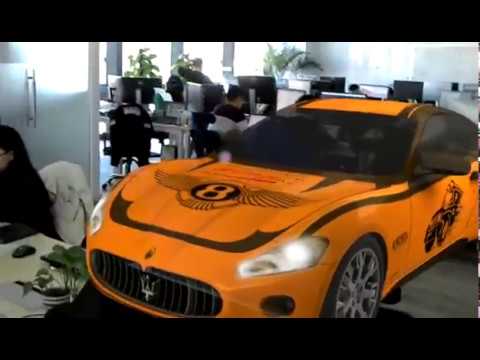 we are working on a full mixed reality training and readiness solution based on VR HMD, Tablets, HoloLens and Spectator View. It can be used as a training tool for sales personnel, maintenance engineers, scientists and healthcare professionals.
The project idea itself originally came from an ask of a well-known industry customer. We are looking for partners to bring it to wider audience. If you or your customers have any similar requirements, we can talk about to tailor it to suit your needs. Shoot us an email at [email protected] or PM here would get you started.
=================================================================
As a by-product of this project, we also built a solid collaboration server to enable real-time shared view among devices and HoloLens Spectator View. Right now all our devs are focusing on tuning the performance of our mixed reality collaboration server software (MeshExpert) so it can support large scale device collaboration.
We are planning to release MeshExpert server and API docs to the public so other HoloLens devs can take the advantage of it when building their own solutions. This allows devs to focus on the experience design, not the backend hacks. We will offer two versions: SaaS and private deployment license. Currently it provides the following features:
File Storage - think about 3D Models, Speech files, videos, pictures, music, any resource files...so you can manage and fetch them easily, through HoloLens or a web portal.
Additional Speech Recognition - this is not support by current release of Windows Holographic so we added it. Leverage it by using AudioCategory. We can enable more languages later, to fill current gaps.
Large scale device collaboration support - we basically built a 'game server' like the ones used by MMORPG, or maybe COD. We are looking at ~1K clients per server using socket, still needs validation from perf testing, but it is highly possible you hit the limitation with your WIFI APs first. We optimized the transfer of anchors, so the bandwidth usage is much smaller than what you have in the 240 demo.
Sharing - we showed this at SXSW this year, you can take a picture inside your app and share it instantly on a page so your visitor can share via facebook/twitter/wechat, etc. We also support H.264 video encoding on server in case you uploaded something really huge:)
Live - Yeah MeshExpert support spectator view:) You can even order HoloLens Spectator View Mount and the fully equipped workstation from us. We are using it with our customers and they feel great about the real-time 4K hologram+video output.
If you are interested in trying out MeshExpert in the coming month, let us know at [email protected].com.