Hello everyone.
The Mixed Reality Forums here are no longer being used or maintained.
There are a few other places we would like to direct you to for support, both from Microsoft and from the community.
The first way we want to connect with you is our mixed reality developer program, which you can sign up for at
https://aka.ms/IWantMR
.
For technical questions, please use Stack Overflow, and tag your questions using either hololens or windows-mixed-reality.
If you want to join in discussions, please do so in the HoloDevelopers Slack, which you can join by going to
https://aka.ms/holodevelopers
, or in our Microsoft Tech Communities forums at
https://techcommunity.microsoft.com/t5/mixed-reality/ct-p/MicrosoftMixedReality
.
And always feel free to hit us up on Twitter @MxdRealityDev.
Wearable Touch Surface for Augmented Reality
My name is Dimitris Karapatis and i am the founder of a Greek Startup named LilTECH. We are a tech startup and we have created a smartwatch/smartband that acts as a portable touch surface. In one of our use cases, the smartband acts as a dynamic touch surface for augmented reality devices. The user can play board games, have a portable keyboard, and generally convert every surface (including his hand) into a touchpad with visual feedback from the AR, and 2D input from the smart band. This is an example use case using a projector and camera tracking for the visual feedback. Instead of the projector we want to use Hololens.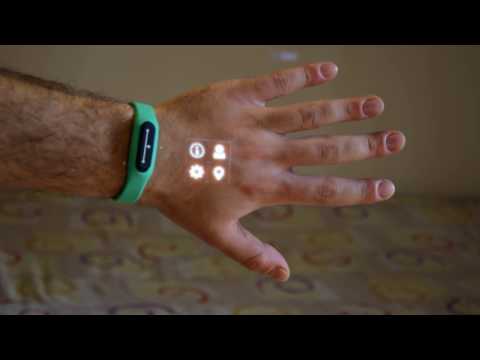 https://www.youtube.com/watch?v=1cyAF3MNIU8
We are in a very primitive stage as a startup and we are trying to see if there is any interest into the Hololens community. This is our website: www.liltech.gr. Please have a look and respond if you find any interest into our technology or just let your ideas and opinion roll out. Thank you very much for your time.