Hello everyone.
We have decided to phase out the Mixed Reality Forums over the next few months in favor of other ways to connect with us.
The first way we want to connect with you is our mixed reality developer program, which you can sign up for at
https://aka.ms/IWantMR
.
The plan between now and the beginning of May is to clean up old, unanswered questions that are no longer relevant. The forums will remain open and usable.
On May 1st we will be locking the forums to new posts and replies. They will remain available for another three months for the purposes of searching them, and then they will be closed altogether on August 1st.
So, where does that leave our awesome community to ask questions? Well, there are a few places we want to engage with you. For technical questions, please use Stack Overflow, and tag your questions using either hololens or windows-mixed-reality. If you want to join in discussions, please do so in the HoloDevelopers Slack, which you can join by going to
https://aka.ms/holodevelopers
. And always feel free to hit us up on Twitter @MxdRealityDev.
How did Microsoft place the hologram on the motorbike in the HoloLens intro video?
The first time Microsoft introduced the HoloLens there was a scenario with a real motorbike, which wasn't finished and still in design. So they showed the tank of the motorbike with the HoloLens and played around with the height.
To solve this, the motorbike has to be detected and the hologram has to be exactly aligned to it. As the HoloLens itself has no object detection, this is only possible with Vuforia. But at this time Vuforia wasn't avaible officially as a solution, and it isn't as exact as it is shown in the video.
The question to Microsoft is: How did Microsoft place the hologram on the motorbike in the HoloLens intro video? It is just a fake solution?
I want to develop with the same mechanism (place holograms on real objects), but I've got no reliable ways to solve it.
Here is the reference of the introduction video (starting after 40 seconds):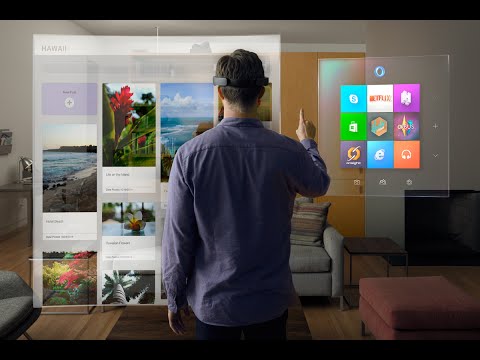 Tagged: