Hello everyone.
The Mixed Reality Forums here are no longer being used or maintained.
There are a few other places we would like to direct you to for support, both from Microsoft and from the community.
The first way we want to connect with you is our mixed reality developer program, which you can sign up for at
https://aka.ms/IWantMR
.
For technical questions, please use Stack Overflow, and tag your questions using either hololens or windows-mixed-reality.
If you want to join in discussions, please do so in the HoloDevelopers Slack, which you can join by going to
https://aka.ms/holodevelopers
, or in our Microsoft Tech Communities forums at
https://techcommunity.microsoft.com/t5/mixed-reality/ct-p/MicrosoftMixedReality
.
And always feel free to hit us up on Twitter @MxdRealityDev.
Vuforia and Image Recognition
Gab
✭
Hi!

I was following this guide (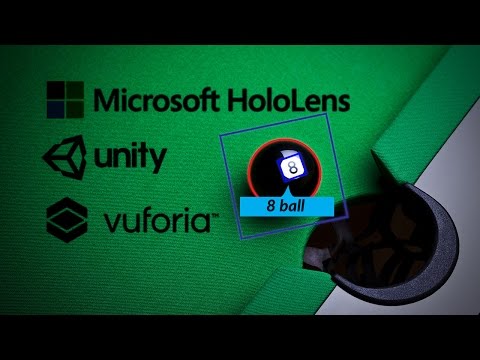 https://www.youtube.com/watch?v=u6fT2zaEKVc ) to learn how to create an hologram from an image, i did step by step every thing he does in his video but when i run the project from unity both the image and the 3d object appear in the screen without recognize any image.
I think it's because versions of Unity/MRT/Vuforia are not compatible, but idk how to see if this is the problem.
Tia, Gab.
//---------------- Edit
I'm trying to use Unity 5.6.2f1 with Vuforia 6-2-10 but i can't find the last one, do u know where can i download it?
//--------------- Edit.2
I used Unity 2017.3.0f3 with Vuforia 7.0 and it seems working. The problem now is that: "Assertion failed: Unable to set holographic camera far plane" What should i do?
//---------------- Edit 3
I've just adjust the clipping planes on the camera and it's seems working, but now i have the same first problem: when i run the project, i see my ImageTarget on the center of the Holo