Hello everyone.
We have decided to phase out the Mixed Reality Forums over the next few months in favor of other ways to connect with us.
The first way we want to connect with you is our mixed reality developer program, which you can sign up for at
https://aka.ms/IWantMR
.
The plan between now and the beginning of May is to clean up old, unanswered questions that are no longer relevant. The forums will remain open and usable.
On May 1st we will be locking the forums to new posts and replies. They will remain available for another three months for the purposes of searching them, and then they will be closed altogether on August 1st.
So, where does that leave our awesome community to ask questions? Well, there are a few places we want to engage with you. For technical questions, please use Stack Overflow, and tag your questions using either hololens or windows-mixed-reality. If you want to join in discussions, please do so in the HoloDevelopers Slack, which you can join by going to
https://aka.ms/holodevelopers
. And always feel free to hit us up on Twitter @MxdRealityDev.
Vuforia + Hololens -> Has anyone succeed putting them to work together?
zona
✭
Hi all,
I'm struggling for days with Vuforia and how to track objects with Hololens. The explanation provided on this forum targets only Webcam, but for the Hololens there are still many problems with Vuforia instructions, Vuforia/Unity packages, as well as the App key.
First, following the instructions is quite fine, but it seems that Vuforia team "forgot" to add the Application key for "StonesAndChips" database they have been using in this example. Using your own database within the provided instructions example might cause unnecessary side effects I'm afraid.
Furthermore, if you choose to create your own App/Database and use corresponding Target (marker image) and Application key, that's not working neither inside Vuforia's provided unity example for Hololens (the teapots) nor in your own App (meaning download and import "unity-earlyaccess package" + "your_database package" + using "your_database_app_key").
I followed this example: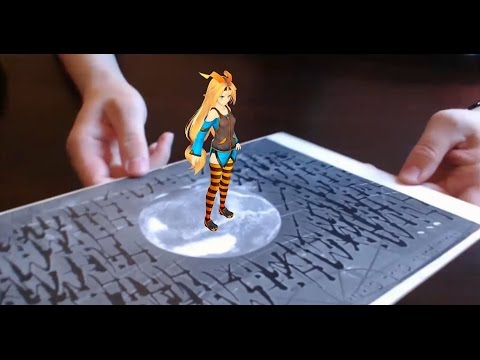 to better understand how Vuforia and Unity work together. It works pretty good even with the Hololens (it is possible to track the marker and place the object on top of it), but instead of Holograms, you can see real-time video of your environment (of course it's different package; still this is the only thing that works for now).
So, any idea what to use, how to solve the problem? Has anyone actually created something that would like to share, in terms of what steps to accomplish or at least some hint to follow?
I saw one post (this forum) on the same issue. When it comes to it, I don't understand what "create apps for android/mobile" means exactly? Vuforia ver. 6 unity extension targets all apps, right? Also, in the same post we were advised to use "earlyaccess" for Hololens aps. So, no mobile/android thing that we can use there.
I'd appreciate any kind of help. The Vuforia forum is a bit slow.
Thanks!
Zona